Sarawak Chief Minister, Tan Sri Adenan Satem, 72, passed away this afternoon at the Sarawak General Hospital Heart Centre in Samarahan.
Adenan became the fifth Chief Minister of Sarawak on February 2014, replacing Tun Abdul Taib Mahmud.
Under his leadership, the Barisan Nasional (BN) won a landslide victory in the Sarawak State Election in 2016 where BN won 72 out of 82 state seats while DAP won 7 and PKR won three seats.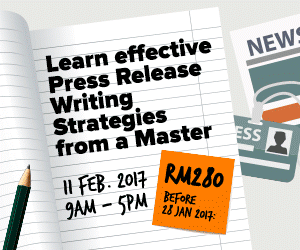 Adenan was the President of Parti Pesaka Bumiputera Bersatu (PBB) and he began his career in 1976 as a committee member and the party's legal adviser. A law graduate from the University of Adelaide, Australia, he had served as a public prosecutor in 1969 in Adelaide. He later served as magistrate from 1971-1972 in Sarawak.
He was an assemblyman for Muara Tuang from 1976 until he moved to Tanjung Datu in 2006 for the state election when he won. After the General Election of 2004, he became Member of Parliament for Batang Sadong constituency and later appointed as the Natural Resources and Environment Minister.
Appointed as Special Adviser to Chief Minister in 2010, Adenan later was the Minister with Special Functions in 2011.
While being Chief Minister of Sarawak, Adenan spoke openly amongst others about illegal logging activities, autonomy for Sarawak and the rights of Sarawakian.
Meanwhile the Deputy Chief Minister, Datuk Amar Abang Johari Tun Openg in a press conference said, Sarawak will observe seven days of mourning for the late Tan Sri Adenan Satem as reported by Bernama.
Flags will be flown at half-mast and all official functions will be postponed while a state funeral will be held for Adenan at Masjid Jamek on Thursday.
The burial will take place after zohor prayers and the body will be laid to rest at the Samariang Muslim Cemetery. – Malaysia World News